We evaluate the team as being professionals with experience working together.
The MVP of the project is fully working.
There were no discrediting facts about members discovered during the audit.

In our opinion, the Ahrvo project as a very high ability to become a successful project and we believe that it could be successful to create a popular DEEX platform for the society in the long term.
---
General information about the project and ICO:
Ahrvo is a financial technology company created in March 2017. Ahrvo's proprietary multi-factor ranking system and resulting AhrvoScores™ help investors and traders of all backgrounds discover stock market winners and make timely and profitable investment decisions among more than 8000 stocks and ETFs. Ahrvo's proprietary equity scoring model uses predictive analytics and data mining techniques to uncover and exploit patterns found in historical and projected stock market data in order to find the best stocks. AhrvoScores are derived using the four main drivers of stock price performance -- Quality, Value, Growth, and Momentum. Each factor adjusts to stock market conditions creating consistently robust AhrvoScores. It is simple: stocks with high AhrvoScores consistently outperform the market; stocks with low scores underperform. This streamlines the stock discovery process as a group of top rated investment ideas is curated for users daily.
Platform: Ethereum
Technical Standard: ERC 20
Token: Ahrvo/ RVO
Soft Cap: 10 000 000 USD
Hard Cap: 50 000 000 USD

Pre-ICO:
Date: 2019-06-15 - 2019-06-30
Token price: 0.2 USD
Public Sale:
Token price: $0.25
Accepted currencies: BTC, ETH, LTC.
Number of tokens for sale: 200 000 000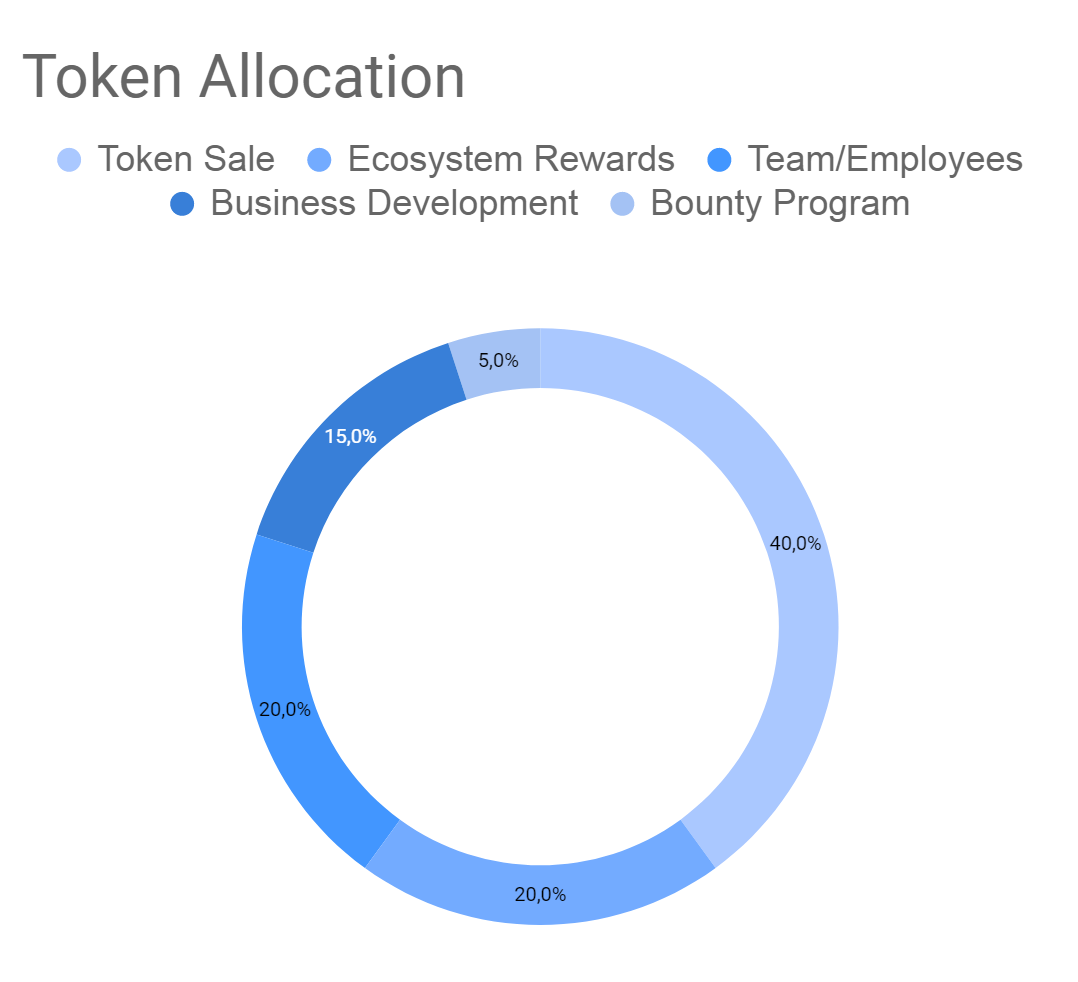 ---
Project Description:
Problem
Clearinghouses and other intermediaries cost the brokerage industry billions of dollars a year, creating bottlenecks that limit order-matching transparency and settlement speed. Wall Street lacks objectivity and often produces inaccurate equity ratings and price targets. For example, In 2017 only 5% of the 500 S&P companies were rated 'sell'. This leaves investors and traders without a roadmap to find stocks that are suitable for investment. A study conducted in 2016 found that from 1981 to 2016 the top 10 percent of stocks analysts were most bullish (optimistic) about generally performed worse than the 10 percent of stocks analyst were bearish (pessimistic) about. In fact, an investor who bought stocks analysts were bearish on over that time period would have gained 15% in excess return over the following year relative to the stocks analysts were bullish on.
Solution
AhrvoDEEX is a peer-to-peer decentralized equity exchange that enables profitable trading by using multifactor ranking systems and deep learning algorithms to create smart equity scores and price targets that streamline the decision-making process. Ahrvo DEEX transaction speed is comparable to centralized exchanges and much faster than Bitcoin and Ethereum. Centralized exchanges settle in 1 to 3 seconds. Ethereum DEX transactions take ~3 minutes. Bitcoin transactions take 10 minutes to settle but can often take longer. Transactions on AhrvoDEEX settle in ~3 to 5 seconds. Ahrvo's proprietary equity scoring model looks at over 4 dozen subfactors that are highly correlated with price performance, subsequently grouping them into four main factors. For the past ten years, our system has consistently outperformed the stock market (benchmark Russell 3000 w/dividends). The model's performance report was generated by a third-party firm, EQM Capital LLC.
Competitive Advantage
Patent Protection
Ahrvo is building the first blockchain-based decentralized equity exchanged powered by artificial intelligence. Over the past two years, Ahrvo's management team has garnered the necessary protection for its growing suite of investing and trading solutions. Ahrvo has filed two provisional patents (March 2017/November 2018) and one utility patent (March 2018). Pending patents cover existing and upcoming products and features that are under-development or slated for release. In addition, native aspects of the network's protocol and integration of multifactor ranking systems and neural networks into a peer-to-peer equity exchange are covered.
Traditional Broker Experience
An advantage of being a traditional broker instead of a tokenized exchange is the ability to custody and onboard traditional equities. Tokenized platforms frequently state, "we are only a software firm and do not participate in regulated activities such as custodial or clearing services, order execution, investment advice, asset management, and other such financial services." We believe this is to their detriment. Ahrvo's custodian platform will offer front and back office services for firms. By focusing on a larger market (equities vs. cryptocurrency), AhrvoDEEX growth should exceed tokenized competitors.
Competent Blockchain Developers
Ahrvo is working with a seasoned team of blockchain developers. The development firm is CMMI Level 3 and ISO 9001: 2015 certified. In total, we have access to a team of 35 blockchain developers but will be working with a team of 4-5 developers initially. Their experience includes: launching public and private blockchain by forking, creating native coins, changing specifications like reward logic, inflation rate, etc., and configuring mining tools.
Infrastructure
Current market participants (mainly Ravencoin and Equibit) are forks of Bitcoin. We view this as a structural impediment given the nature of the industry (high transaction volume). The consensus protocol of their blockchains is Proof of Work (POW). In POW, miners require a lot of energy to validate transactions. The implicit and explicit cost associated with bitcoin-based platforms has become apparent when transaction volumes rise with the price of the underlying cryptocurrency. Ahrvo's blockchain will be forked from Stellar, and use Proof of Stake (POS)- a more cost-efficient and environmentally friendly consensus protocol.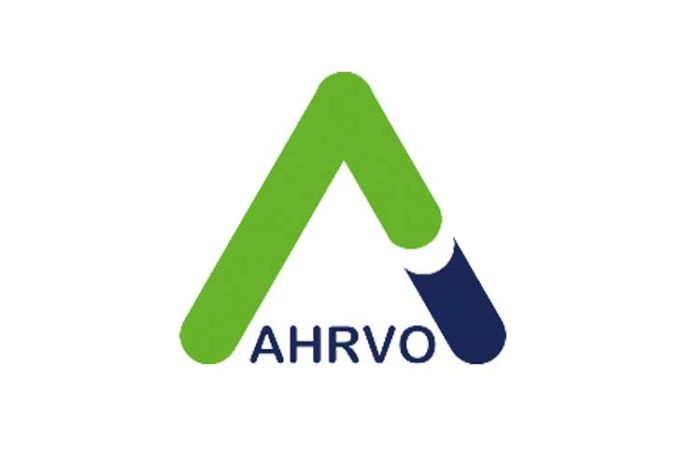 ---
Market and Industry Review:

The project team has already prepared an overview of the market, you can find it in the Whitepaper.
---
Documentation:
We have analyzed the Ahrvo website and documentation for sufficiency and consistency for making an investment decision.
Information about the project is available in the Website, White Paper. In the White Paper, the project is described in sufficient detail. The main emphasis is on the advantages of the system. The vision is great.
The website also provides information about the project, Token sale, FAQ, Roadmap, and Team. The website is presented in English.
Summary: The documentation enables a comprehensive view of the project. The vision is described in sufficient detail.
---
Team:
There is a team of 4 core team members, the whole team is 9 members along with six advisors.

Key positions are occupied as follows:
Founder and CEO at Ahrvo (ahrvo.com) and AhrvoDEEX (ahrvo.io)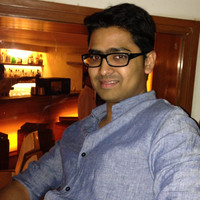 Manik Gupta, CTO and Backend Architect
Manik has had a varied and rather different work experience after completion of my B Tech. He joined Seasia Consulting, Chandigarh after the joining in Tech Mahindra got delayed and He is thankful that He joined Seasia. Manik got into the corporate world in the Testing field. He learned the traits and moved up the ladder at a fast pace. 6 months into Seasia, He shifted to the Business Analysis dept. He learned about various aspects of software development and planning. Later, Manik moved to Moogle and learned about a whole new aspect of working - the Ground Work. I worked on the field and also handled a team of people. I went through all aspects such as Field Marketing, Team Management, Resource allocation, Data Collection Management, Web Marketing etc.
Recently, on 1st August 2010, Manik quit Seasia and now He is setting up Mind Roots - an IT industrial training company. The current goal is to take Mind Roots to success and make a niche market for the organization.
Specialties: Resource Management, Planning, and Marketing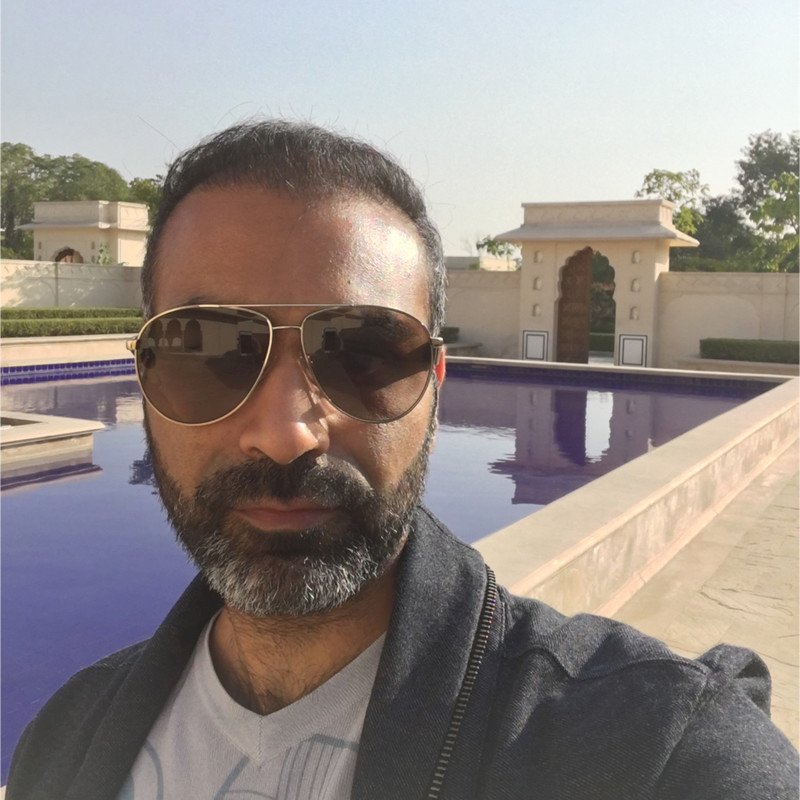 Manav Suri, Head of Development
Manav having handled and successfully delivered numerous projects, gives the confidence to work on complex tasks and at the same time coordinate with the clients to keep every aspect of project development in sync.
He takes it upon themselves to get the task done within the scheduled timeframe. This helps the organization keep a regular balance of workload and optimum pressure on its employees.
Handled projects from various facets of web technology like MVC, WordPress, Magento, Opencart, PrestaShop and many more.
He has acquired deep knowledge of mobile apps in ios and Android platforms.
Alexander is an ambitious and highly motivated accounting & finance professional with experience working with companies ranging from agile start-ups to well-established multinationals. As a consultant, He has helped businesses standardize their cash flow management, financial reporting, budgeting, tax planning, and general accounting functions to ensure accurate, transparent, and compliant information supporting strategic decision making. He is highly skilled at performing hands-on accounts payable and receivables, posting transactions to ledgers and journals, reconciling accounts, and completing period-end close-outs.
An accomplished manager, Alexander has experience performing HR/Administrative functions as well as coaching team members on workflows, policies, and procedures. His ability to collaborate cross-functionally allows him to serve as a valued resource, build consensus, and ensure consistent alignment of finance & accounting practices with overall business goals. In addition, I am adept at implementing and managing accounting information systems and software to eliminate manual tasks, improve efficiency, and reduce errors.
---
Advisors:
Securities Counsel
Business Development Advisor
IP Counsel
Systems Integration Advisor
ICO Advisor & Frontend Developer
ICO Community Manager
---
Investment Risks:
In our opinion, the token price will grow with the successful implementation of the milestones established in the roadmap, as well as increasing user and partners interest in the platform.


The main risk of the Ahrvo project is: Whether the product will be able to take a sufficient share of the market and attract the attention of users.


Thus it can be stated that we have not identified any specific risks for the Ahrvo project.
---
Total Rate: