The project team leaves a positive impression; there were no discrediting facts about members discovered during the audit. In our opinion, the team has the necessary competence to implement the intended functionality in the event of a successful crowdsale.
Having studied the available information and written this review, we did not identify any significant risks that could negatively affect the price of the token.
General information about the project and ICO
Smart contract platform: Ethereum blockchain
Contract type: ERC20
Token: BUR
Soft cap: 3,000,000 USD
Hard cap: 18,000,000 USD
Pre-Sale:
Start date: 1 August 2018
End date: 31 August 2018
Sale:
Start date: 1 September 2018
End date: 30 September 2018
Available token for sale: 250,000,000 BUR
Cost of 1 BUR: 0.1 USD
Accepted currencies: BTC, BTH, ETH, ETC, LTC, XRP, DASH, XEM
Bonus program: From 0% to 20%
Distribution of tokens:
90% - For sale through the ICO
7% - For Team
3% - For Bounty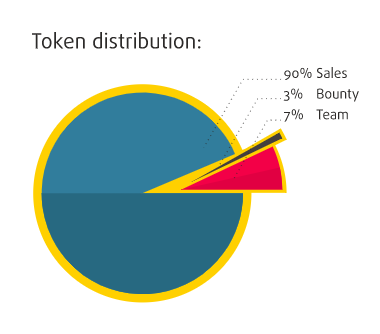 ---
Project Description
The first step is a production of consumer multiminer Papa Carlo with the high productivity and energy efficient chip on 7nm technology node. Multi-miner is able to mine employing 2 main types of cryptocurrency functions (SHA-256 and SCRYPT) and to switch between them. The basic configuration of Papa Carlo consists of 3 boards of 70 chips with a total capacity of 26 Th/s. For customer assembly there is a range of boards: For self-assembling there will be available boards as follows: џ 10 board - 1,23 Th/s — 10 chips on board џ 20 board - 2,47 Th/s — 20 chips on board џ 30 board - 3,71 Th/s — 30 chips on board џ 50 board - 6,19 Th/s — 40 chips on board џ 70 board - 8,67 Th/s — 50 chips on board Initially, the manufacturing capacity of Buratino Blockchain Solutions will allow production of 20 000 ASIC per month.
Buratino Blockchain Solutions Offers:
Transparency;
ASIC for mining currencies employing SHA-256 algorithm;
Financial stability;
Innovativeness;
ASIC for mining currencies employing SCRYPT algorithm;
Customer satisfaction;
Different devices that use mathematical computing;
Market share growth and worldwide expansion;
Profit for all stakeholders;
Banking;
Personal data protection;
Enterprise information security;
Email encryption;
Digital signatures creation and validation.
First service centers for Papa Carlo will be located in Helsinki, Minsk, Moscow and Saint Petersburg. Further service will broaden to Seattle, Munich, Milano, Madrid, Lyon and Sofia. Specific service centers and their close location will allow us to guarantee the work of equipment for 18 months.
The main advantage is that payment for Buratino's products will be accepted in Bur tokens recalculate the market value of the token, but not below the starting price of $ 0.1 per 1 BUR.
---
Market and Industry Review
The explosive growth of cryptocurrencies in the last year was accompanied by a corresponding increase in coin mining.
According to security firm Symantec, cryptocurrency mining was the biggest trend of 2017. "The surge in interest in this area was such that detections of coinminers on endpoint computers in 2017 surged by 8,500 percent," the maker of antivirus software wrote in a blog post on its site.
Coinminers are scripts to generate new coins. Typically, they are run on nodes that are connected to networks of computers responsible for this task. These are known as bitcoin mining farms. Some individuals also run bitcoin mining machines at home. Symantec's statistics pertain to mining of cryptocurrencies on such systems. As cryptocurrencies became popular in the last year, bad actors within the cryptocurrency ecosystem began using the script to mine on end user's computers without their permission. For example, a malware used to generate Monero, which is the most popular cryptocurrency used for mining coins on user computers, even made profits last year.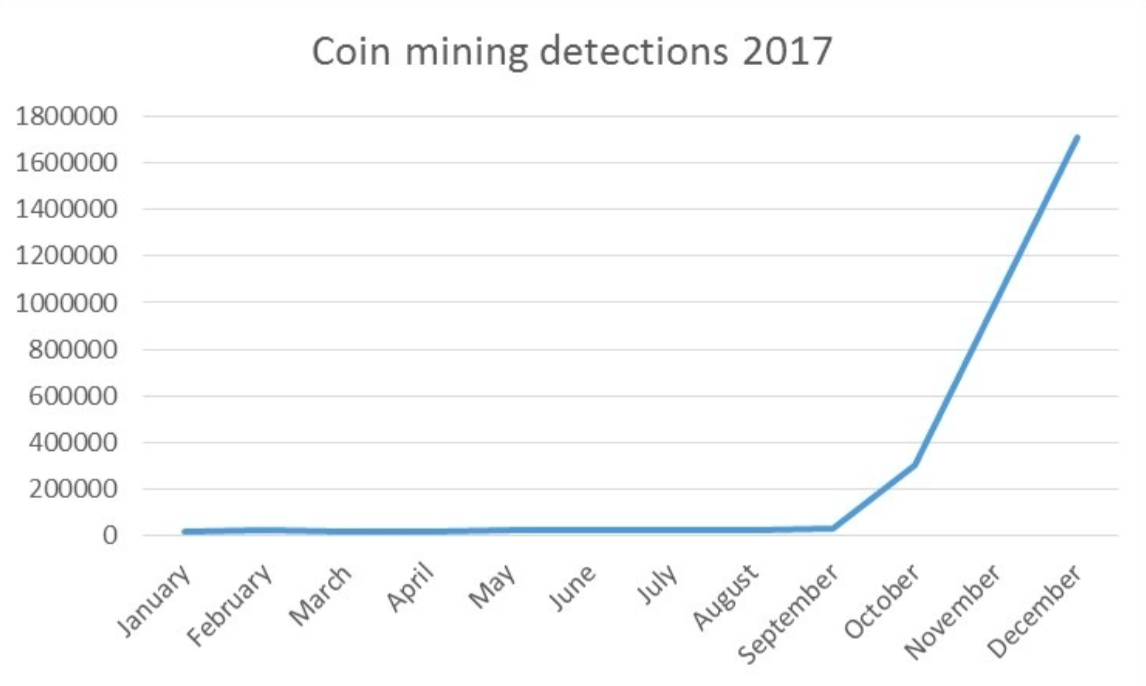 Not all instances of coinminer algorithm use are illegal, however. Online publication Salon unveiled a program this year that used coin mining to help offset advertising revenue shortfall. The publication's pitch to users was to present coin mining as an alternative to ad blocking software, which has become popular with users in recent years. But it is not clear whether the initiative was a success. Coin mining is a CPU-intensive activity that slows down systems and could even crash them.
---
Documentation
We have analyzed the Buratino website and documentation for sufficiency and consistency for making an investment decision.
Information about the project is available in the White Paper, Tech benefits in English. In the White Paper, the project is described in sufficient detail. The main emphasis is on the components of the system. Technical Paper provides system description and information about Supply system, Circulation system, Liquid cooling, Server execution, Monitoring, configuration and control.
The website also provides information about the project, the ICO, the Roadmap, bounty and bonuses, the blog, frequently asked questions with answers and the team. The website is presented in English and Russian languages. The website features links to the blog, a description of the bounty program and frequently asked questions.
Summary: The documentation enables a comprehensive view of the project. The work process of the system is described in sufficient detail.
---
Competitors
The project identifies the following competitors:
Miner Edge - A Mining facility which is set-up in a tax-free and cold place; runs on Govt subsidized renewable energy at 4 cents/ kWH; mines all major currencies (ETH, BTC, LTC, DASH, XMR).
Hydrominer - H3O will be the first security token with a capital market prospectus according to European financial law and a completely new model in the way investors will be able to profit from the mining process. The H3O token is the next best thing to a share in the company.
Minery - Minery represents a different solution. It combines large mining compounds, low entry criteria, high-quality hosting, a service center in close vicinity and one of the lowest electricity rates in the whole world.
Summary: Buratino plans to operate in a fast-growing but highly competitive market where simplicity and convenience, security and marketing budgets are key factors. Only time will tell whether the project is able to take its niche.
---
Team
There is a team of four core team members.
Key positions are occupied as follows:
Team members:
Aleksey Permyakov, CEO
15 years in radio-electronic production management, development experience, design and implementation
Work experience:
Nevskaya Elektro company (2005 - Present) , Chief Executive Officer
Education:
A.F. Mozhaysky Military-Space Academy (1997 - 2002), specialization - Engineer
Saint Petersburg State University (2003 - 2005), specialization - Economics
Yuri Stanislavski, CMO
12 years in marketing, advertisement and PR. Experience with international brands, marketing and PR campaigns, event management.
Work experience:
Mirage Cinema (2008 - 2009) , PR and advertising manager

Mysl Ltd. (2007 - 2010), Managing Director

Media Mechanics advertising ltd. (2010 - 2011), Technical Director

Hostel Luna (2013), Marketing Consultant

Restorating.ru (2016), PR and marketing specialist

Fordanzo (2016 - Present), Public Relations Manager
Education:
Zoia Shakhova, Product Manager
5 years in marketing, researches, analytics. Experience in launching complex IT products.
Work experience:
Education:
Andrey Kostin, Information Security Officer
PhD in technics, 16 years in information security.
Work experience:
ISPRAS (2002 - 2014), Senior Scientific Researcher, Trainer, Consultant

YOTA (2008 - 2016), PhD, Head of Cybersecurity and Fraud Prevention

Humans.net (2016 - 2017), PhD, Cybersecurity and Fraud Prevention Manager

ARRIVAL (2017 - Present), PhD, Automotive Cybersecurity Manager
Education:
The team has five more members.
Advisors:

Glyn Maclean, Leading Blockchain expert. CEO of Red Circle, founder of Blockchain Downunder, Glyn MacLean Consulting.
Simon Young, China Influencer Creative Director and co-owner, co-founder of Red Circle Network.
Vladimir Popov, Ideologist, analyst, anarchist. He specializes in Blockchain consulting. Crypto guru and founder of the law firm Synergis.
Roman Karimov, Results-oriented business leader with 12+ years of entrepreneurial experience in the IT and InternetTechnologies.
---
Investment Risks
The success of the project will largely depend on the following:
The number of funds raised during the ICO: the more raised, the more Papa Carlo miners the team will be able to run, which means that BUR tokens will have a larger liquidity.
Crypto market dynamics: if the downtrend continues, the economic efficiency of mining will fall.
Competition: this is one of the most competitive segments of the crypto world. BUR will have to compete with cloud mining and mining pools.
These factors are either not controlled or only partially controlled by the team.
---
Total Rate