We evaluate the team as being professionals with experience working together.
The project in Beta and is fully working.
There were no discrediting facts about members discovered during the audit.
Separately, pay attention to this fact: Alpha version launched in 2017.
In our opinion, the Crypto Market Ads project as a very high ability to become a successful project and we believe that it could be successful to create a popular marketlace plaform for the society in the long term.
---
General information about the project and ICO:
Crypto Market Ads is a new marketplace which solves all crypto advertising and marketing problems by connecting crypto market publishers and advertisers in one place (marketplace is working already). Also, CMA company will develop additional new products: new blockchain for marketplaces, ICO platform for marketplaces, visual drag and drop marketplace builder.
Platform: Ethereum
Technical Standard: ERC 20
Token: CMA
Soft Cap: -
Hard Cap: 50 000 000 USD

Pre-ICO:
Date: 17.04.2019
Token price: $0.007
Public Sale:

Date: 10. 05. 2019 - 10.07.2019
Token price for the first month: $0.008
Token price for the second month: $0.01
Accepted currencies: BTC, ETH, USD, EUR.
Number of tokens for sale: 10 000 000 000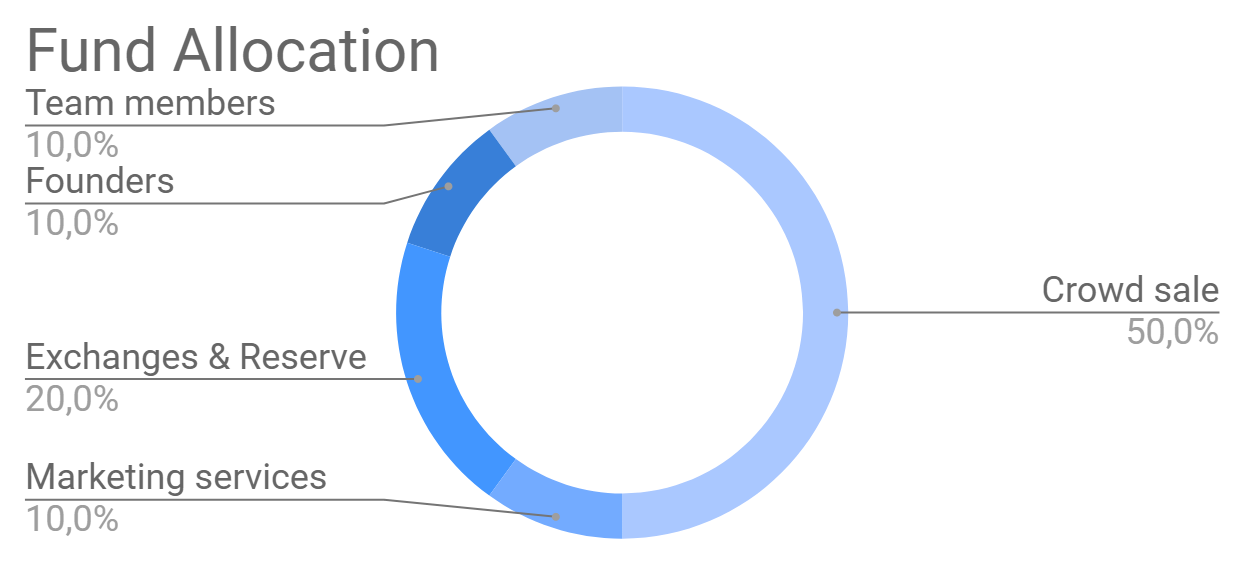 ---
Project Description:
Crypto Market Ads is a new marketplace which solves all crypto advertising and marketing problems by connecting crypto market publishers and advertisers in one place (marketplace is working already).

Due to free market conditions, publishers have healthy competition which influences them to keep prices as low as possible and attractive to advertisers. A democratic and decentralized crypto advertisement marketplace – that is the vision behind Crypto Market Ads. CMA mission is to not only establish the best marketplace solution for crypto advertising and marketing but also create new blockchain (internet of goods and services) for global sellers and marketplaces.

CMA company wants to change how sellers sell their goods and services by creating a truly global P2P (peer-to-peer) ecosystem, where sellers are trustful, and goods and services are instantly available globally through a network of marketplaces. CMA company also wants to deliver interactive online tools such as a drag-and-drop marketplace builder, and an initial coin offering (ICO) platform for marketplaces to ensure the success of all stakeholders involved.

The Ecosystem:
The current Crypto Market Ads marketplace ecosystem consists of Publishers, Advertisers, and Exchanges.
Publishers: Publishers are the sellers of ads, marketing, and other related services
Advertisers: Advertisers are companies or individuals who buy ads, marketing, and other related services
Exchanges: Exchanges are needed for liquidity – they will allow publishers to sell earned CMA tokens or buy for self-promotion and advertisers to buy for use on CMA marketplace.

Benefits to advertisers:
Ads and marketing services for any budget.
All crypto influencers and publishers in on place.
Escrow and protection against fraud.
Benefits to publishers:
Lowest fees ever.
Fastest payments in the industry.
Targeted crypto market advertisers.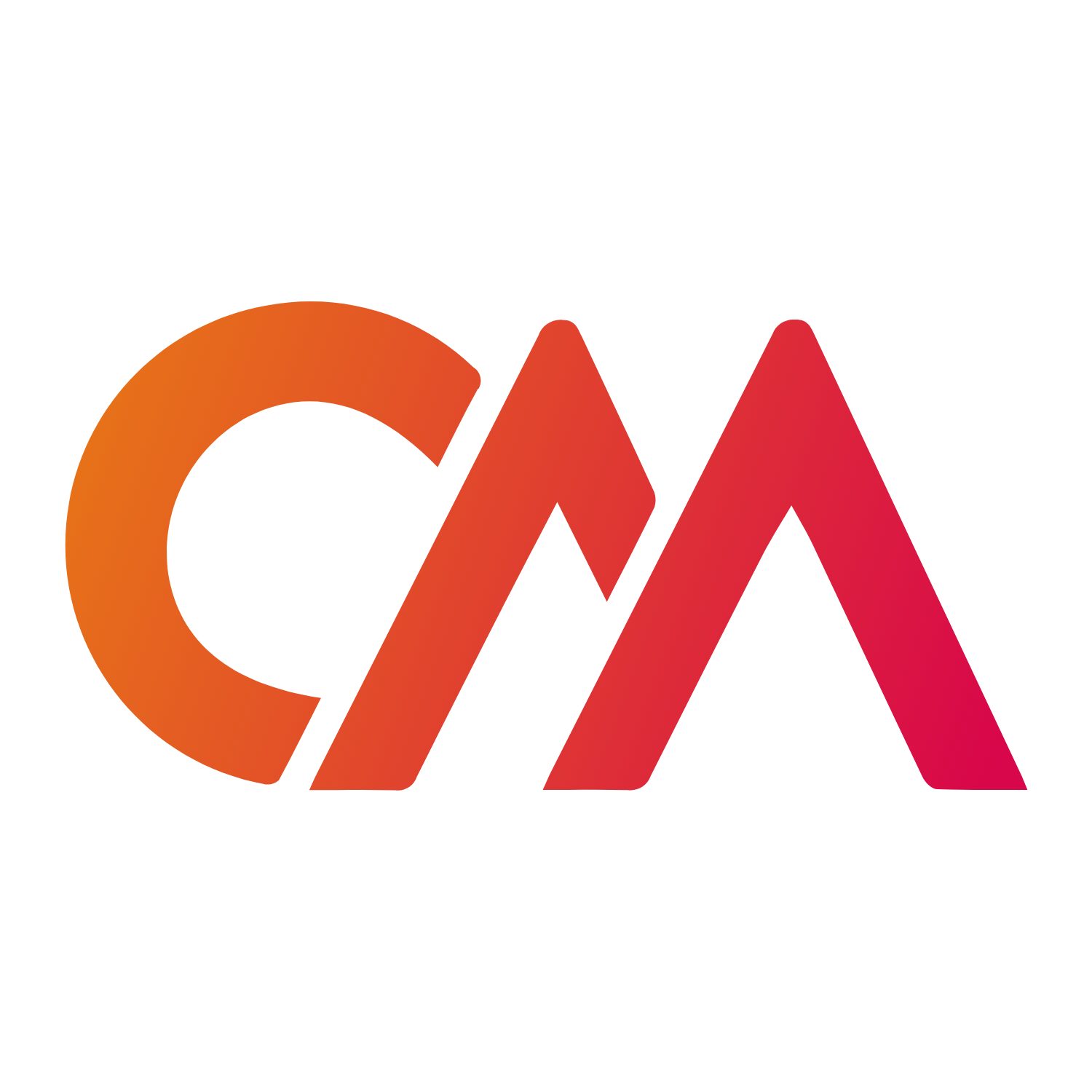 ---
Market Analysis and Competitors:

Market analysis is already complete by CMA project and you can learn more in Crypto Market Ads Whitepaper.


There are few similar projects on the market, with some differences, but none of them offer a marketplace of crypto-advertising in any format:


Coinzilla Marketplace


Crypto press marketplace.
We do not indicate other competitors, as their marketplaces are less similar.
---
Market Analysis and Competitors:
We have analyzed the CMA website and documentation for sufficiency and consistency for making an investment decision.
Information about the project is available in the Website, White Paper, and OnePager. In the White Paper, the project is described in sufficient detail. The main emphasis is on the advantages of the system. The vision is great.
The website also provides information about the project, Token sale, FAQ, Roadmap, and Team. The website is presented in English. The whitepaper is presented in English.
Summary: The documentation enables a comprehensive view of the project. The vision is described in sufficient detail.
---
Team:
There is a team of 5 core team members, the whole team is 9 members along with four advisors.

Key positions are occupied as follows: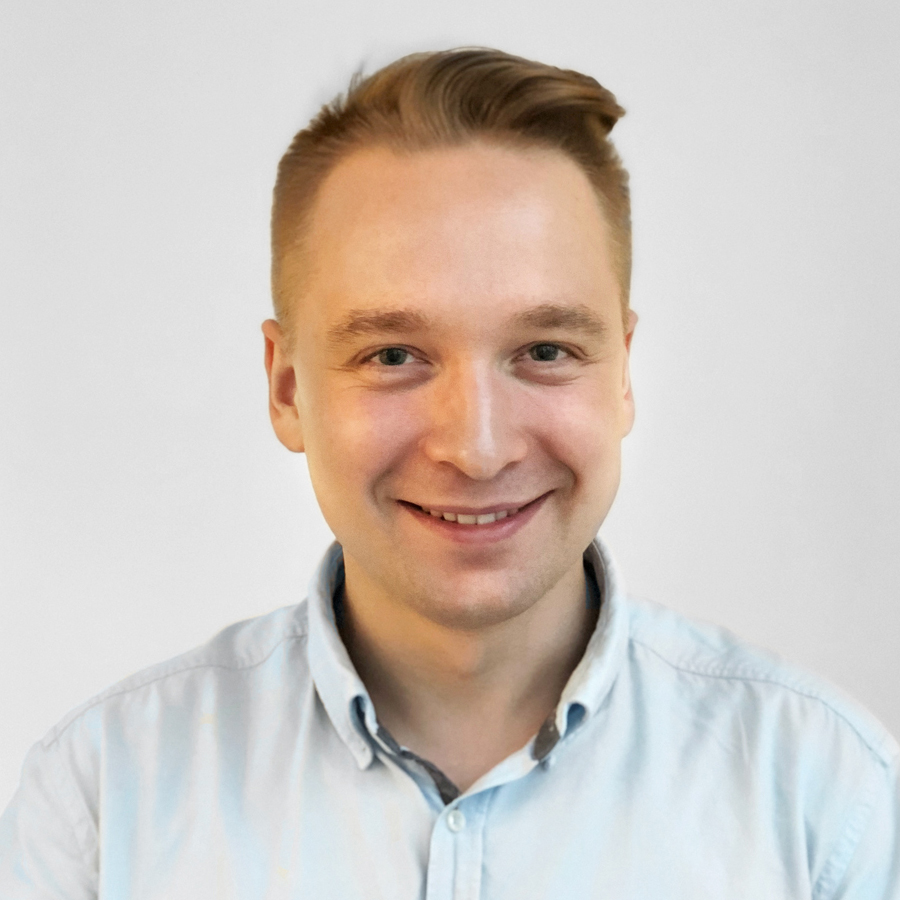 Olegs Martinuks, Co-Founder & CEO
I am a successful serial entrepreneur and innovator, created different startups such as high performance online marketing company (successful exit), software as a service automated infographic creator and scalable local services marketplace. Main expertise in internet marketing and online business (12 years of experience). Engineered highly scalable and unique automated systems with deep logic for different marketing channels to dominate the markets. Besides that I am a great strategist and leader, it allows me to excel in successful business strategies and company management.
I have been investing in the crypto industry since 2013 and looking for entry as an entrepreneur. Doing research all these years, learning and helping others to succeed in this new crypto revolution. I have reached the point where I can give my power to our crypto community. Currently, I am working on new crypto advertising and marketing marketplace with a vision to create blockchain for marketplaces with special DApps which will help the crypto industry to grow and dominate.
Artis Romanovskis, Co-Founder & COO

Currently, I am working on applying the blockchain technology in the e-commerce domain, and helped co-found CryptoMarketAds.com, where I am working as the Chief Operating Officer.
I have a vested interested in the crypto market and Blockchain and have over 6 years of experience in the industry. This includes the various aspects of crypto, from mining and exchanging all the way up to ICOs. I have a vast experience with various crypto projects and know what it takes to make them successful. I oversee the company's strategy and commercial/global product development functions.
Having several years of experience in setting up and running business operations, especially in the software industry, I have accumulated a diverse skill set that allows me to lead project teams effectively and ensure the success of the product or company. I firmly believe in technological innovation through team effort, and I provide teams with the tools and leadership they need to operate smoothly and excel. I have experience operating various online projects where I oversaw several business lines and divisions, developing and cascading organizational strategies to the teams while implementing appropriate rewards and coaching practices to align personnel with company goals.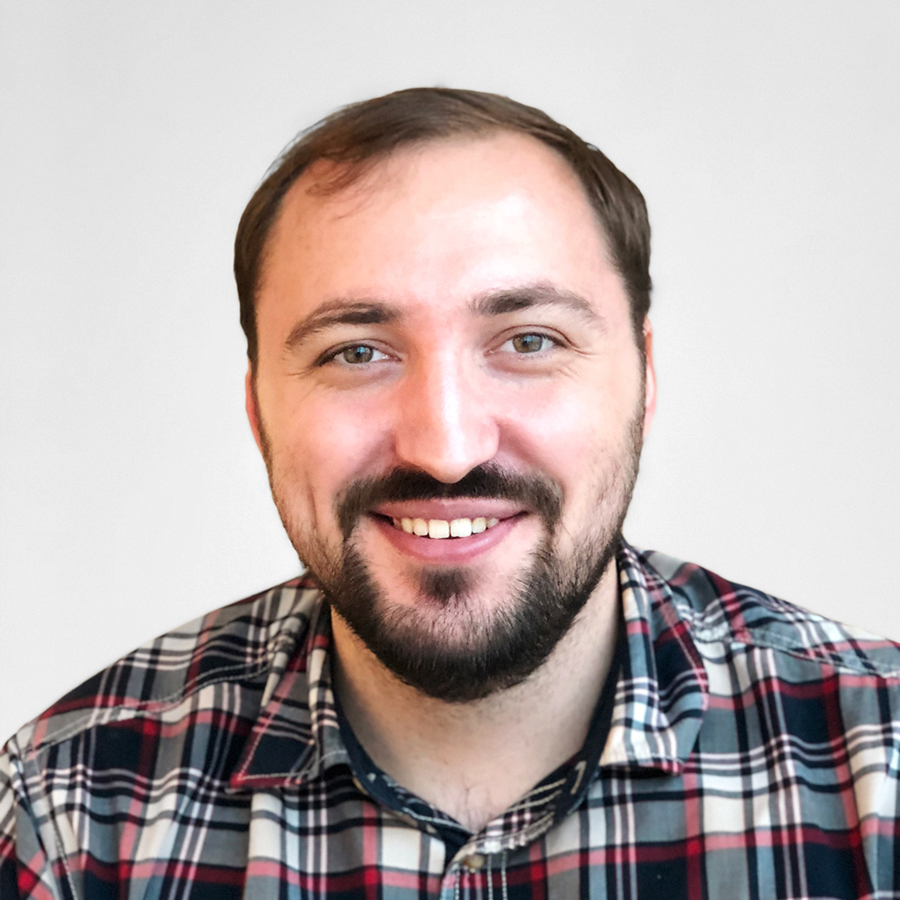 Artur Babyuk, Co-Founder & CTO
A passionate and dedicated technology leader with a vast skill set and diverse experience. I believe in excellence through creativity, innovation and exploring new frontiers in technology. Being dedicated and goal-oriented, I have a proven track record of delivering high quality IT projects, and this can only be achieved through leadership by shared values, inspiration and examples.
I have over 10 years of experience in software development, working for various companies in Europe in different capacities, from lead developer all the way up to CTO. I am passionate about product development, business process automation, CI/CD, Infrastructure-As-Code, Blockchain, AI, innovative technologies and elegant solutions.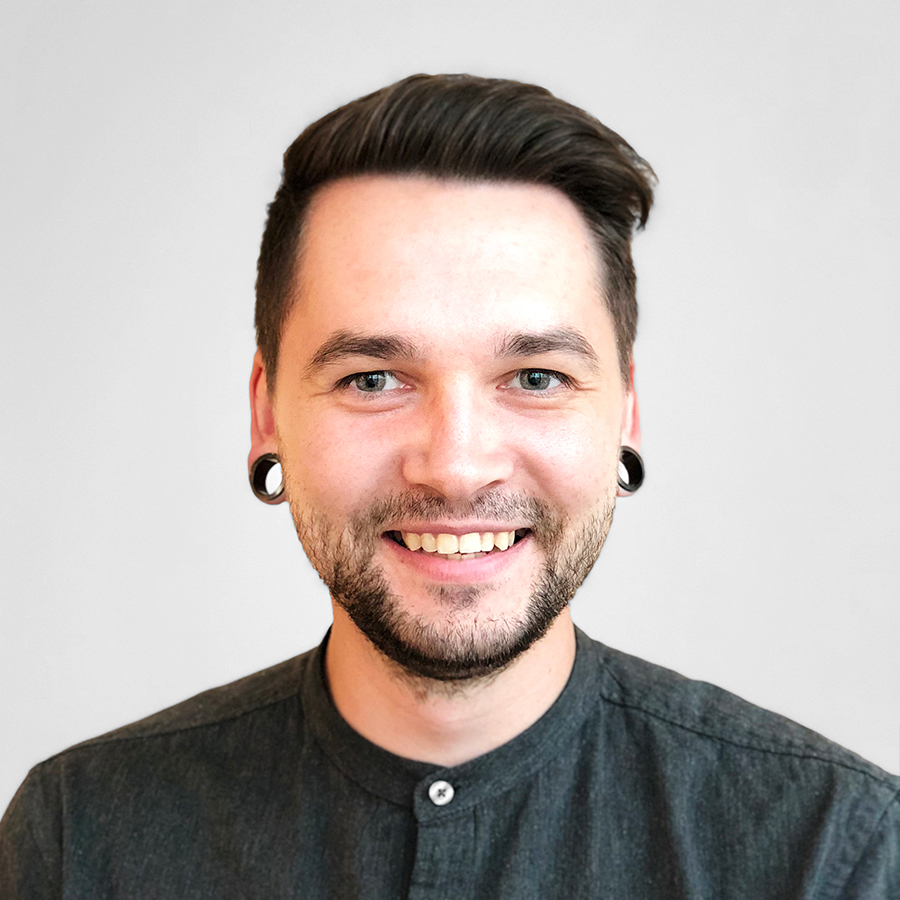 Artis Lutkovskis, Co-Founder & CDO
"The only design that's remarkable and worth making is the design that inspires." This is my credo for taking design leadership to the next level of excellence, which is achieved through creative collaboration, innovative engagement, and great design ideas. I focus on building designs that create value and carve out new experiences - I use design as an engine for change.
Having been through two art schools - O Kalpaka RTDP and Riga Arts and Media technical college - I have a passion for creative design. I have applied my artistic aesthetics and design knowledge into the practical field of website and app design for over 5 years. I have worked with iConcept as a UI/UX Designer and Front-end Developer, and have learnt to create awesome designs that drive user interaction. I have worked as a freelance designer as well which has provided me with a great deal of exposure to the different type of design requirements users have.
With a vast experience of over 10 years in the diverse field of internet marketing, it has become my mission to create brands that last. I have worked with different types of marketing needs, such as Facebook marketing, affiliate marketing, e-commerce stores, and even mobile app marketing. I also specialize in lead generation and have successfully driven tens of thousands of leads in various niches.
This diverse set of experiences has taught me how to create a successful brand. The secret to building such a brand is its long-lasting impact on people, purposefulness, ability to build emotional connections and capacity to reinvent itself over time. I believe that all this is easily achievable through team synergy, effective collaboration, and creative leadership.
---
Advisors:

Krisjanis Eihmanis
Adviser, Content Production
Expert in a photo, video content production. Co-Founder & CEO of Kastekust. Co-Founder & CEO of Animals Digital
Martins Vanks
Adviser
2+ years of experience in marketing ICO projects across various social networking platforms.
Partner at DraperDragon Fund; Technical publisher in IEEE journal; GPS Expert
Ieva Plakane
Adviser, Content Marketing
Over 5 years of experience in the development of content marketing strategies.
Qasim Zaib
Adviser, Software
Co-founder of a software startup called Whinstone. Experienced in developing cloud-based enterprise applications.
---
Investment Risks:
In our opinion, the token price will grow with the successful implementation of the milestones established in the roadmap, as well as increasing user and partners interest in the platform. The platform is in beta stage and is fully working, the project needs marketing and new advisors.


The main risk of the CMA project is: Whether the product will be able to attract the attention of users.


Thus it can be stated that we have not identified any specific risks for the CMA project.
---
Total Rate: