We evaluate the team as being professionals with a high potential for synergy. There were no discrediting facts about members discovered during the audit, and the advisors as highly skilled in relevant industries. Separately, pay attention to partners who work with the project. We evaluate the GofindXR project as very high ability to become a successful project and we believe that it could be successful to create a sustainable and popular platform for the crypto and XReality industry in the long term.
---
General information about the project and ICO:
Extended Reality Web is Earth's Digital Estate connected to geo-coordinates on a blockchain.

Platform: Ethereum

Technical Standard: ERC-20
Token: XR
Soft Cap: 2 000 000 USD
Hard Cap: 25 000 000 USD

Pre-ICO:
Date: 2019.04.02 - 2019.05.01
Token price: $0.15
Bonus: 25%


Token sale Round 1:
Date: 2019.05.01 – 2019.05.15
Token price: $0.15
Bonus: 10%
Accepted currencies: BTC, ETH, Paypal, Fiats


Token sale Round 2:
Date: 2019.05.15 – 2019.05.20
Token price: $0.15
Bonus: 0%
Accepted currencies: BTC, ETH, FIAT and 50+ tokens and coins.
Number of tokens for sale: 455 Million XR Tokens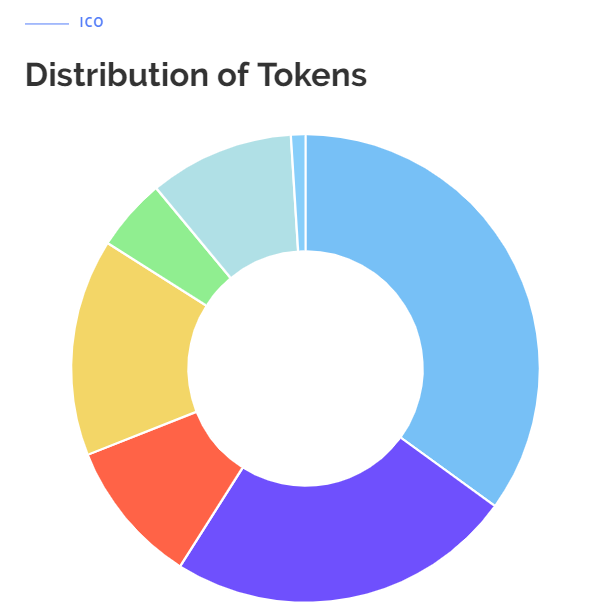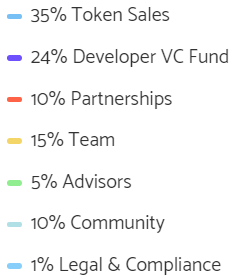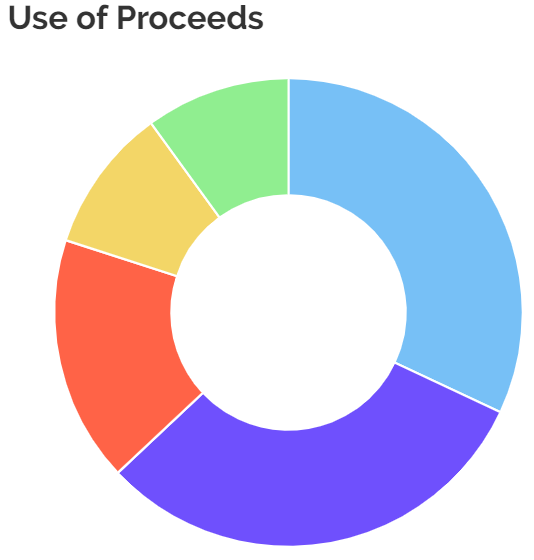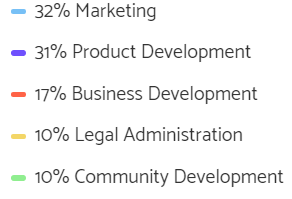 ---
Project Description:
Gofind XR is a decentralized extended reality (XR) platform and persistent virtual world on top of the real world, powered by the Ethereum blockchain and InterPlanetary File System (IPFS). Unlike in digital worlds based on virtual reality (VR), digital content is overlaid on top of the real world in AR, using a smartphone or smart glasses. This allows users to remain connected to the real world and other people around them, while simultaneously experiencing virtual content.

Gofind has its own economy and virtual currency: XR Token. XR Token is used to register land and make transactions on the XR Web. Various applications including social media, games, and shopping can be built on this new XR Land, it's the new 3D Internet. Using XR tokens, investors and users can stake them to certain geographical locations and get a revenue share from ads or transactions in the applications from transaction fees and applications.

The blockchain gives users full control and security over the virtual currency, land ownership, and assets, while content is duplicated and distributed across the IPFS network. Initially, the platform runs on iOS and Android devices that support AR frameworks with positional trackings, such as ARKit3 and ARCore.4

The goal is to create a rich parallel universe that users can seamlessly switch into, allowing them to experience diverse AR content and applications.
Key Components of XR Ecosystem:
XR Browser

XR Web

XR Token

XR DNS

XR Lens Store & SDK

XR Ads engine
---
Market and Industry Review:
Extended Reality:
Extended reality is changing the landscape in a number of industries. It's expected to grow eightfold, reaching an estimated market size of more than $209 billion by 2022.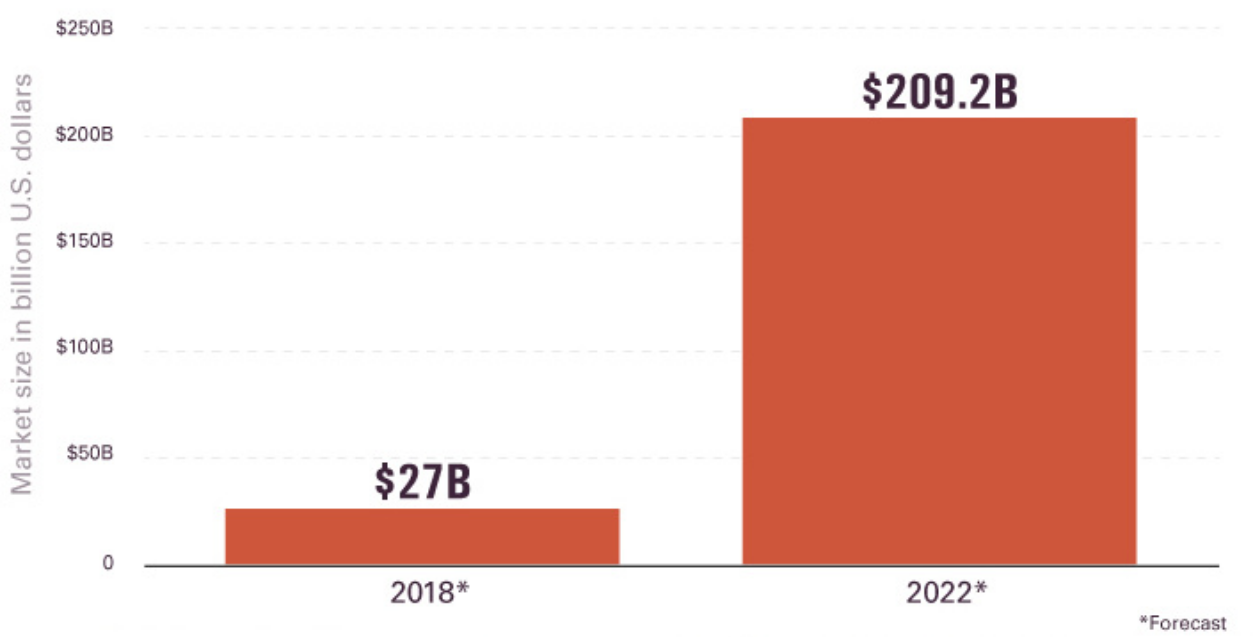 A glance at current use cases shows the potential for XR across industries:

Entertainment
XR brings immersive experiences to the entertainment world, and offers consumers an opportunity to virtually experience live music and sporting events from the comfort of their VR headset. While a majority of market share leans heavily towards entertainment, it's not the only one gearing up for a virtual expansion.

Marketing
Virtual realities have opened new ways for brands to engage with consumers, offering immersive ways to interact with new products.

Training
Extended reality opens new avenues for training and education. People who work in high-risk conditions – like chemists and pilots – can train in safety from a more conventional classroom setting. Medical students, meanwhile, can get hands-on practice on virtual patients.

Real Estate
Property managers can streamline the rental process by allowing potential tenants to view properties virtually, while architects and interior designers can leverage XR to bring their designs to life.

Remote Work
XR removes distance barriers, allowing remote employees to seamlessly access data from anywhere in the world.
---
Documentation:
We have analyzed the Gofind XR website and documentation for sufficiency and consistency for making an investment decision.
Information about the project is available in the Website, White Paper, and One-Pager. In the White Paper, the project is described in sufficient detail. The main emphasis is on the advantages of the platform. The vision is great. Gofind XR has many major partners.
The website also provides information about the project, Token sale, the Roadmap, FAQ, XR Apps, and the team. The website is presented in English. The Whitepaper is presented in English.
Summary: The documentation enables a comprehensive view of the project. The work process of the platform is described in sufficient detail.
---
Team:

There is a team of 7 core team members, along with 13 advisors.

Key positions are occupied as follows:


Manindra Majumdar, CEO & Founder
Passionate about Artificial Intelligence and how it will impact and change our society.

Experience:
- MBA from Hult International Business School (Co-Lead for Hult Venture Club, Co-Creation Lab)
- 7 years of International business experience in the US, UK, India, Germany, and Poland
- Bachelor in Business from UK (napier.ac.uk)
Sanjay Chaudhuri, CTO
Dynamic and deeply hands-on technology leader recognized for extensive management and engineering experience with 25 years in architecting and building enterprise solutions on cloud and on-premise as well as scalable containerized micro services on AWS and GCP.
Jas Khehra, Chief of Blockchain Partnerships
"With an entrepreneurial spirit and international experience, I've advised clients across different industries on cybersecurity needs, market penetration strategies and five-year growth planning. I've worked on teams to help clients thrive through competitive analysis and staying on the cusp of innovation. Getting the job done right takes commitment, which is one of my hallmarks. Through continual learning and adapting to change, I can find ways to help companies better maximize their results through innovative and secure technology. "
Idris El-Feghi, Chief Scientist
Experienced computer vision and machine learning algorithm developer with an established track record of building successful customer applications. Passionate about developing new solutions to real-world problems.
James Scholz, Chief Communications Officer
An experienced leader with proven capabilities in the high-performance team and project management. Talents include finding the core principles behind large amounts of complex data, finding metrics to track progress, and leading people to break barriers and achieve success. Thrives in fluid environments and provides leadership through evolving landscapes.
Ana Anbuselvan, Chief Innovation Officer
Ana is an Industry veteran with more than three decades of industry experience in building both Enterprise and Consumer applications, working in Fortune 500 companies and building companies & ventures. She has been an Executive, Investor, and Advisor in Fortune 500 companies and various startups, and an Oracle veteran.
Anwar Elfeitori, Chief of International Relations

Experienced professional with a demonstrated history of working in the government administration and telecommunications industry. Skilled in Planning, Budgeting, Analytical Skills, Business Development, and Strategic Planning. Strong community and social services professional with a Doctor of Philosophy (Ph.D.) focused in Telecommunications Engineering from The University of British Columbia as well as a Master of Political Science.
---
Advisors:
Jeremy Khoo
Top ICO Expert, CEO-IFG
Anselm Hook
Head of Web XR in Mozilla
Hap Klopp
Ex-CEO of The North Face
Dmitry Pshenin
Advisor
Camilo Sierra
Business Advisor
Mauro Andriotto
Founder at icoadvisors.ch
Paroma Indilo
Investor Relations Advisor
Lise Wagnac
ICO Advisor
Kyle White
Blockchain Community Advisor
Jeremy Wright
Blockchain Growth Advisor
Jonathan Dunsmoor
US Legal Advisor
Dane Deletti
ICO Advisor
Man Fung Liong
Advisor
Giovanni Casagrande
Advisor
Mladen Babić
Advisor
Chen Si Yuan
Advisor
Jas Khehra
Advisor
---
Investment Risks:
In our opinion, the token price will grow with the successful implementation of the milestones established in the roadmap, as well as increasing user interest in the platform.


The main risk of the Gofind XR project is: Whether the product will be able to take a sufficient share of the market and complete all roadmap points.
Thus it can be stated that we have not identified any specific risks for the Gofind XR project.
---
Total Rate: