We evaluate the team as being professionals with a high potential for synergy. There were no discrediting facts about members discovered during the audit, and the advisors as highly skilled in relevant industries. Separately, pay attention to partners who work with the project. We evaluate the WinWinCoin project as potentially attractive and we believe that it could be successful to create a sustainable and popular system for the crypto and gambling industry in the long term.
---
General information about the project and ICO:
WinWinCoin is a global association of gambling operators with their own WWC cryptocurrency. In addition, they offer a decentralized jackpot for all participants of WWC and the Winex crypto exchange where you can easily buy or sell WWC for any other cryptocurrency

Platform: Ethereum

Technical standard: ERC-20
Token: WWC
Soft cap: 10 000 ETH
Hard cap: 50 000 ETH
Pre-ICO:
Date: 01.02.2019 – 31.03.2019
Token price: $0.50
Number of tokens: 20 000 000
Bonus: 50%


Token sale Part 1:
Date: 15.04.2019 – 30.05.2019
Token price: $0.75
Number of tokens: 20 000 000
Bonus: 25%
Accepted currencies: BTC, ETH, FIAT and 50+ tokens and coins.
Distribution of tokens (Pre-sale and Token Sale p.1):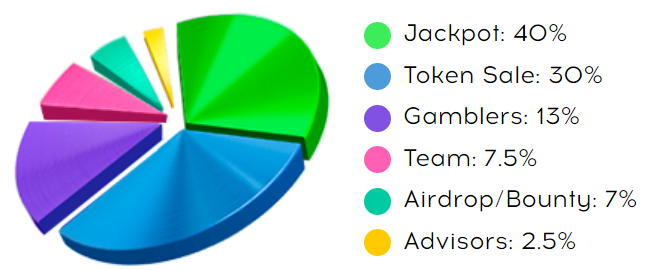 Token sale Part 2 Jackpot
Date: 15.06.2019 – 15.07.2019
Token price: $1
Number of tokens: 20 000 000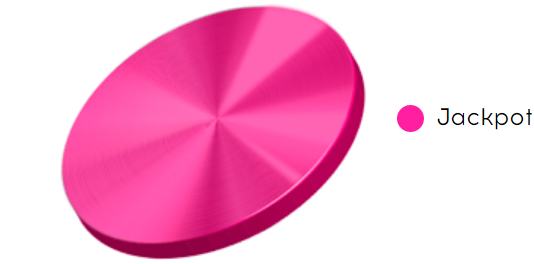 ---
Project Description:
WinWinCoin is the team of professionals that have been working in the online gambling industry for many years. Each participant of the project has vast experience in this area which gives us a clear idea of what the modern market needs, what problems it has and how to solve them.
As mentioned above, they have a full understanding of current problems in the gambling industry and that is why they offer an effective solution in the form of decentralized anonymous currency WinWinCoin which will save players from limits, fees, make money transfers faster and all wallets and anonymous transactions which will allow avoid territorial and legislative restrictions.
WinWinCoin is a global association of gambling operators with their own WWC cryptocurrency. In addition, they offer a decentralized jackpot for all participants of WWC and the Winex crypto exchange where you can easily buy or sell WWC for any other cryptocurrency
WWC tokens will be distributed between gambling operators after which tens of millions of users will get them. Then, WWC Coin holders can sell and buy our currency on crypto exchanges including Winex. Mass distribution of the coin among the target audience and limited emission (200 million tokens) will create prerequisites for a permanent price increase.
The main feature of WWC is a decentralized system of jackpots which is 60 million tokens or 85% of all their total number. At the ICO stage, this 85 % will replenish the jackpot wallet. Subsequently, the jackpot will be replenished by the Winex exchange. The jackpot itself will be divided into three types:
White (prize pool is 10% of ICO, the currency is ETH) - available to operators. It's one-off draw, the number of prizes is 25. The maximum number of participants is 100.
Black (prize pool is $80 million, the currency is WWC) - available to ALL holders of WWC tokens. It's a weekly draw, the number of prizes is 1000.
Red (prize pool is 90% of ICO, the currency is ETH) - available to ALL WWC token holders. It's a monthly draw, the number of prizes is 1000.


WinWinCoin Features:


Fair and Transparent System

Driver for Gambling Operators

Jackpot

Immediate Exchange of WWC Token to Popular Cryptocurrency

New ICO format

No commissions

The anonymity of wallets and transactions
WinEX:
The main goal of the WinWinCoin project is to satisfy the demands of all participants of our ecosystem. Most WWC token holders are players. However, not all of them have accounts on crypto exchanges. Therefore, the relevance of the own exchange is very high. All the token holders will have free access to WinEX, where they will be able to either sell or buy tokens. New users will also be able to register with WinEX without undergoing multilevel verification
---
Market and Industry Review:
Online Gambling:

The online gambling market size has increased from 20.51 billion U.S. dollars to 51.96 billion U.S. dollars in the past decade. It is expected to increase up to 81,71 billion U.S. dollars by 2022 which is over a 10% compound annual growth rate. According to forecasts from 2018 to 2020, the total annual revenue of the iGaming industry will increase by almost 30%.


Today online gambling games:
Are legalized in more than 80 countries around the world;
Have more than 1 500 licensed online operators
Attract more than 1 billion players annually.


Virtual Reality:
Augmented and virtual reality market size is projected to increase from 27 billion U.S. dollars to 209.2 U.S. dollars by 2022. The mass adoption of this technology will consequently make its products more affordable and accessible for consumers. As an example, the price of an HTC Vive VR Headset has already decreased from $799 to $599 in the past year.
---
Competitors:
The market is competitive, so we present two competitors:
Slots Million - SlotsMillion.com presents the wide selection of slots from the best game providers, where players can discover the magic of over 1000 different slots.

FunFair - FunFair provides blockchain-powered solutions with the potential to profoundly change the online gaming industry for both the operator and player.
Summary: WinWinCoin plans to operate in a competitive market where simplicity and convenience, security and transparency are key factors. Only time will tell whether the project is able to take its niche.
---
Documentation:
We have analyzed the WinWinCoin website and documentation for sufficiency and consistency for making an investment decision.
Information about the project is available in the Website, White Paper. In the White Paper, the project is described in sufficient detail. The main emphasis is on the advantages and transparency of the platform. WinWinCoin has a lot of very good and necessary business partners to realize the idea
The website also provides information about the project, Token sale, the Roadmap, Jackpot, Partners and the Team. The website is presented in English and Russian. The Whitepaper is presented in English and Russian.
Summary: The documentation enables a comprehensive view of the project. The work process of the platform is described in sufficient detail.
---
Team:

There is a team of 4 core team members, along with six advisors.
Key positions are occupied as follows:



Igor Matvienko, CEO


He began his career in the gambling industry in 2008, when he became a professional online poker player. In 2010, he began to work at the largest Russian-language resource on online poker CGM.ru.
After 3 years, he became the chief editor of this site and work on this spot until 2016.
At the same time, he was the regular author of the only printed magazine about intellectual games "Its Game".
During the period from 2013 to 2017, he participated in various collaborations with such brands as Unibet, Triobet, "Rating Bookmakers" and others.
Alex Sibov, COO


Alex Sibov has been working in the gambling industry since 2014. He started his career with email marketing and support. Recently he has been engaged in the integrated development of the bonus policy and has been responsible for retaining existing customers. In addition, he oversees the affiliate-direction in the project and was constantly contacting with partners and customers.



He has been working in the field of gambling marketing for more than 5 years. He was engaged in promotions, PR support, press releases and much more. In this project, WinWinCoin will unite two areas that should be controlled: already familiar marketing, as well as analytical work on advertising companies and marketing support for the product.


Viktor Raff, CTO


IT specialist, programmer-developer
Since 2000, has been developing software, works within his own business - raffsoftware.com since 2013


Alex Emelyanov, Head of Blockchain Department

Work experience in the IT field for over 15 years.
Engaged in the implementation of billing information systems, led the departments and management systems of enterprises.
He became interested in crypto-theme in 2015.
Since then, he has participated in the development of several smart contracts for ICO and various types of digital tokens.
He is a regular participant in various conferences dedicated to blockchain development.
---
Advisors:

Giovanni Casagrande, ICO Advisor

Giovanni is notable blockchain industry figurehead, growth hacker and he is a co-Founder of Black Marketing Guru, a digital marketing and advertising startup based in Rimini, Italy. He is also an TOP10 Expert and advisor in a lot of projects.




Anthony Johnson, ICO Advisor

A seasoned executive with a proven track record in senior financial services management positions. Deep understanding of the developing blockchain industry including Initial Coin Offerings (ICO) & associated technologies. Specialties: Start-Ups, Executive Search, Head-Hunting, Merchant Banking, Fin-Tech, Payments, Cryptocurrencies, Blockchain, Marketing, ICO Advisor, Gaming, Fund Raising, A.I.



Boris Otonicar, ICO Advisor

Boris Otonicar has a Masters degree in Economy and Psychology from the University of Zurich.
Additionally, he is a certified Blockchain Specialist BVS and Scrum Master.
He consults companies in Blockchain issues and does advising for different startups like Coinlancer, Districts, Coinloan, Bitxoxo etc.
He is listed on different platforms and communities as an expert and he is well known in the crypto community.
He develops his own Blockchain models and Smart Contracts for unique business cases.
Marco Barchetti, ICO Advisor

ICO Advisor – PR & Marketing Advisor Managing each area of my company. Define the company strategy, responsible for the costs and revenues of the company. Always looking for new forms of business to increase the value of the company. Define a successful marketing strategy for an ICO means understand clearly their goals, their possibilities and their targets.



Ekaterina Naimushina, ICO Advisor

Successful management of start-up projects for more than 4 years. Expert in Social Media Marketing, coordinator of media and strategic campaigns, marketer with a strategic mind-set, creator of creative content and brand images. Experienced Project Manager with more than 5 successful start-up companies in portfolio, development and design of projects from scratch (ICO and the real economy sector).



Deepanshu Bhatt, ICO Advisor

An inspired visionary blockchain entrepreneur with vast experience founding and developing innovative blockchain projects and automating and scaling up digital marketing processes.
---
Investment Risks:
In our opinion, the token price will grow with the successful attracting of funds, as well as increasing user interest in the platform.


The main risk of the WinWinCoin project is: Whether the product will be able to attract sufficient attention of the market.


We have not identified any specific risks for the WinWinCoin project.
---
Total Rate: